Driveway Pavers Dallas, TX
Dallas Pavers Group knows how to get down when it comes to driveway paver installation and patio paver installation. Whichever top-quality material you have us work with, we'll only use the best versions of cobblestone, concrete, old Chicago pavers, travertine, interlocking pavers and more. We'll do an excellent job, you can be sure.
Our five star Dallas based paver contractors are licensed paver professionals who know the right way to install pavers for your driveway, outdoor space, patio and more. You will not get the same expertise and satisfaction from any run of the mill paver company. Try us out and see why we're called the best paver installation and repair company in all of Dallas, TX. You won't be disappointed.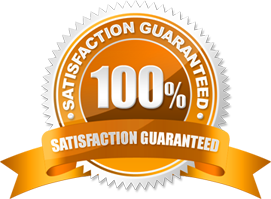 Driveway Paver and Patio Paver Company in Dallas, Texas
Our paver contractors and designers always collaborate to give you the best functioning and looking driveway your car will ever set tires on. We can work with your budget, and our paver professional will discuss the smartest choice of material to keep within cost lines. But even the best paver team in Dallas can't do it all. It's up to you to maintain your pavers in order to give the longest usage span. We'll arm you with the upkeep tips you need though, and we'll come by for a great paver repair if things do get out of hand.
Everything begins with a quote. Request one today and we'll ask you to send in the measurements of your driveway or other outdoor space. Just so we're certain that you're getting the best price, we'll go over your measurements with our own tools to get the exact dimensions. Other companies may overcharge you for materials they don't use – the best paver contractors in Dallas won't waste top-quality materials in the first place.
Get the driveway you've always wanted with our five star paver installation and repair company. If you already have a decent driveway, why not get an expert job done on your pool or patio? Our paving contractors are known for only working with the best materials and we don't plan on changing that anytime soon. We don't make any empty promises around here. When we say that we'll do install the best driveway in Dallas for your property, we're making a promise we expect to be held accountable to
Dallas Top Quality Paver Materials from Driveway Pavers
We know it's important to you that your hardscaping job in Dallas is done with the highest grade materials. We also know that you want this job done exactly how you want it, in order to avoid any unnecessary costs. Let's be real – paver installations for outdoor spaces are hard to undo. With our professional paving team you won't  go with any other paver company in Dallas. So contact us today for a free quote and let's get started on your dream driveway.