Paver Repair and Refinishing in Dallas, TX
Top Paver Repair Contractors in Dallas, Texas.
A beautiful paver driveway is great home improvement. And one that has a glossy finish from a professional paver repair and refinishing company in Dallas, TX? It just doesn't get any better. Don't you want your guests to use your driveway as inspiration for theirs? Wouldn't that be an achievement? I certainly wouldn't be an achievement if your driveway was the laughing stock of Dallas. Maybe you've put off getting your pavers repaired or refinished because you're not sure which Dallas paver company will meet your expectations. The answer is us, Dallas Pavers Group. We're a professional paver company that specializes in every aspect of repair, refinishing, installation and resurfacing. We'll bring a new look to your driveway that'll leave you speechless. Your property will be the jewel of the neighborhood when we're through.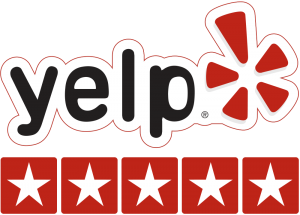 Dallas Driveway Paver Resurfacing Services
A great driveway does not a dream home made. If your driveway has been repaired beautifully but your other outdoor spaces are lacking, the ones that need upkeep will stick out like a sore thumb. Listen, improvement for the outdoors of your home or business doesn't have to be a frustrating, drawn-out process. Our five star, licensed paver contractors and designers want to make it easy for you. We'll start with a free quote and base our price on the size of the job site. We'll use a special seal-coating solution to cover your driveway after out top rated pavers installation company in Dallas, TX repairs it, and we'll use weather mats to protect the surrounding property. After the solution sets, your glossy new driveway will be more weather-resistant, erosion-resistant, stain-resistant and crack-resistant. Our Dallas paving contractors will give you a driveway that will last a long time and look great while doing it. And when it's time for a repair or refinish it again, the best driveway sealers in Dallas, Texas will be right there to mend the problem.
Expert Paver Repair in Dallas, TX
Our top Dallas paving company is set apart from our competitors for a few reasons. First, we'll charge you a fair price that fits your budget. Next, our licensed paver contractors know how to repair or refinish any material you have on your property, including but not limited to travertine, old Chicago pavers, interlocking pavers, concrete pavers, brick pavers, and cobblestone. We'll repair any outdoor space on your property, including pathways, walkways, pool patios, outdoor kitchens and more. Our high-quality repair and the refinishing job will make any outdoor surface of your home look well-kept and like-new, which is a really great look for your home or business. Plus, we provide the best customer service of all paver companies in Dallas, Texas. Our five-star contractors can answer any question you have about the repair or refinishing job, as well as sealing, resurfacing and installation. We're the one-stop high-rated Dallas paver company that you want working on your pavers. Call us now for a free quote! We'll be sure to satisfy!